AI
12. December 2022 By Tim Strohschneider
Artificial intelligence continues to gain ground
A look at the exciting world of AI-based transformer architectures
The demand for innovative AI-based transformer models is hard to ignore. Great advancements in development have been made in recent years, especially in areas such as machine translation and speech and text recognition. Today's language models based on the transformer architecture utilise things such as self-awareness mechanisms. These mechanisms can help significantly increase the efficiency of machine learning models. The focus in such cases is on intuitive and spontaneous human perception processes.
What is a transformer model?
First described in an article by Google from 2017, transformers are among the newest and most powerful model classes developed to date. They are driving a wave of advances in machine learning, particularly with a very large focus on AI.
They are widely used in speech applications such as speech synthesis, speech recognition and machine translation. For example, using the attention process, a translation model is put into a state in which it takes more account of the meaning of other words in order to translate a particular word. Language models, among others, have evolved and branched out into many different variants that reach beyond language tasks into other areas since their appearance in 2017.
Data drives the development of transformer architectures at full speed
AI trains its algorithms, draws conclusions from the data and uses them to create new and independent content by collecting and processing data. The transformer architecture uses the ever-increasing amount of feedback it gains to optimise its algorithms ever more profoundly. This way, it is able to generate its own high-quality texts and also provide nuanced summaries of millions of words found in text. The attention technique developed by Google is being used for this very purpose at an increasing rate on the transformer architecture side of things.
The special thing about this is that the AI has the ability to create content that is tailored to the customer. It learns from usage information as well as interactions and consequently presents highly personalised content that consistently becomes increasingly more precise.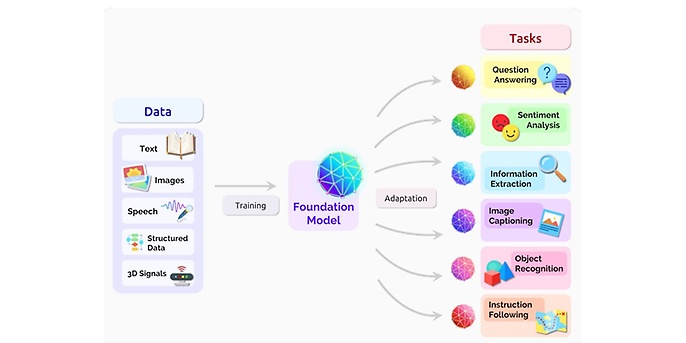 The GPT-3 – a prime example among language models
One example of a language model is the Generative Pre-Training Transformer 3, GPT-3 for short. Unlike alternative offers, GPT-3 goes one step further: not only does it transform, but it also has a creative character to it. GPT-3 has the ability to independently create new texts without only processing existing texts to do so. GPT-3 masters this task with incredible precision and delivers high-quality results. It is the largest natural language processing transformer (NLP) that can accurately and effectively reproduce patterns of human thought and reasoning.
This language model uses a number of encoders and decoders. Another important innovation in this regard is that the GPT-3 language model was not just trained in English, but also in other languages, such as Chinese, Russian and German. This enables it to understand and translate sentences in other languages.
Using artificial intelligence (AI) with ease
We have been using various transformer models together with our customers for about two years and in doing so, running into various challenges. This enables us to overcome complex challenges within a few days or weeks.
One example we can name is using transformer models in the context of input management. Using a pre-trained transformer model gives us the ability to correctly classify incoming documents, extract the relevant statements and information and make them available for further processing, all within a few days.
The quality and speed of implementation is clearly superior to traditional approaches and ensures an exceptionally high level of acceptance among employees. The benefits are immediately apparent, and the capabilities provide creative innovation for our customers as well as for developing and implementing additional use cases.
This is only one example of many. In simple terms, it can be said that the model can take over many of the activities that a human is able to explicitly formulate.
For instance, extracting all the information with a reference to sustainability from a client's annual reports.
It can be said in summary that using transformer models constitutes the next big step in leveraging artificial intelligence in companies. Deploying and using these models is only limited by the lack of willingness to change, not by the technical capabilities of the solutions.
Together, we help our customers overcome precisely this challenge. Please get in touch with me if you are interested. I will happily show you the details.
You will find more exciting topics from the adesso world in our latest blog posts.